Pilates Rosen
gets
you
in
shape
Start with us!
You can easily book our courses at www.pilates-rosen.at/en/online-booking.
Of course, there is also individual training and up to three people on the studio equipment. For this, a personal registration by mail or SMS is required.
There are now also classes that are offered as a hybrid variant, i.e.: parallel to the unit offered in the studio, you can continue to participate in the training from home or on vacation via Zoom (when registering, pay attention to online or studio). To participate in the studio, according to the current regulation, the green passport must be presented before the start of the session.
We are of course very happy to support you with our equipment in the studio and with our hands during your training.
See you soon and best regards
Eli Rosen and team
I am very fortunate: one of my doctors recommended Elisabeth to me 6 years ago when my family lived in Vienna. I have been doing pilates with her since, first in person; then I switched to online classes. I am really excited that the pandemic silver lining allows me to continue taking Eli's amazing classes from the US.
Eli is an incredible teacher, caring, experienced, knowledgeable! Her classes have helped me to manage my pain and lead a much happier life! I am hyperflexible and have to be carefully monitoring my range of motion. Eli helps me select exercises that decrease my pain and strengthen me!
Your lessons are always amazing, I always feel great afterwards! Thank you so much 😘😘😘
I have had a chronic problem with thoracic back pain for over 20 years. None of the doctors, osteopaths, physiotherapists could help me. But thanks to your training I was able to improve my condition significantly. After training, an incredible lightness comes into the body and the pain disappears, the posture is balanced. The most important thing is that when I can train regularly with you, I learn to feel myself, deeper muscles, the position of the pelvis and the different joints. A deeper understanding of my body emerged and it becomes possible to find even the cause of the distortions, shifts, limitations. My body begins to heal itself. It is incredible! You are a wonderful teacher, a professional who loves to share your knowledge. Your excellent knowledge of anatomy and medical training, as well as a detailed description of which muscles are involved in a particular exercise, allow us to follow your instructions clearly and flawlessly. I truly love your classes and recommend them to everyone! You are not just a Pilates teacher, you heal people and to me you are like a true healer.
Eli Rosen's work is holistic, sustainable, personalized and in-depth. She has helped me with my asthma and also strengthen my body in general. She doesn't just offer "exercise", it's something much deeper that touches the soul and offers lasting transformation. I am simply thrilled and wholeheartedly recommend her! Thank you Eli!
Mag. Elisabeth Cardich, MBA
Dear Eli! Thank you for a wonderful class: I love them. You are very talented: I am lucky to have found you!
🥰😘🤗
I am so fortunate to have met you. I was recently doing your class and thinking that thanks to you my quality of life is much improved! I am also way too spoiled by you!
Thank you, amazing class. So many modifications of different exercises. Wonderful comments about why we are doing this and that. I had alot of a new sensations in my body. Loved it. Wanted to remember everything but I went into the flow and enjoyed it totally.
I would like to thank you for the great lessons and the opportunity to take advantage of them online. Especially in the home office, the stress is high, both physically and mentally. So it helps enormously if I can start the day together in a group with pilates!
If you long for a life without back pain or just want to feel good all around, with Elisabeth Rosen and her team you are in the best of hands.
The videos are great. Thanks. We really like the workout and do it virtually every day.
I had tensions - especially in the neck area. That's what made me start with Pilates - and I still like to do it because Elisabeth and all her trainers are extremely dedicated and reliable.
Thank you! That was great, I will come back again.
It was a very good class. You are amazing teacher. Thoughtful and considerate. I respect what you do and how you do it alot. I love the roll under hips exercises. And actually the more I practice the more I like all of them. Open the arms to the side is difficult for me. The upper back and the shoulders still not allowing me to enjoy it 😂
Outdoor-Pilates
Unser Trainingseinheit an der oberen Alten Donau sorgt für Bewegung und Begeisterung. Sei dabei: Hier buchen!
Start your workouts with us!
Register for individual/small group training via SMS or WhatsApp on 004369911726454. You can also register by e-mail: office@pilates-rosen.at
You can register for group lessons via online booking!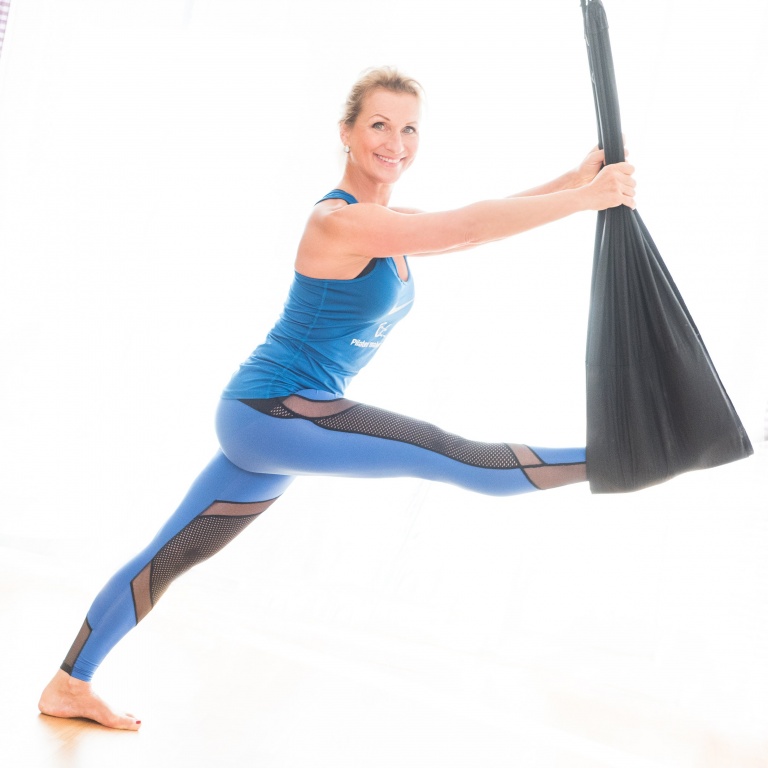 Outdoor-Pilates
Our training unit on the upper Alte Donau provides movement and enthusiasm. Be part of it: Register here!
That was Pilates at its best today. Air, sun, lots of space: This is paradise! And the best Pilates instructor in the world.
Feedback from an excited participant
Welcome
My name is Elisabeth Rosen and I have been actively practicing Pilates for many years. I am pleased to welcome you to one of my two studios in Vienna and Tulln. On this website you will find all information about the current courses, the additional offers, the studios and much more. See you in one of my courses!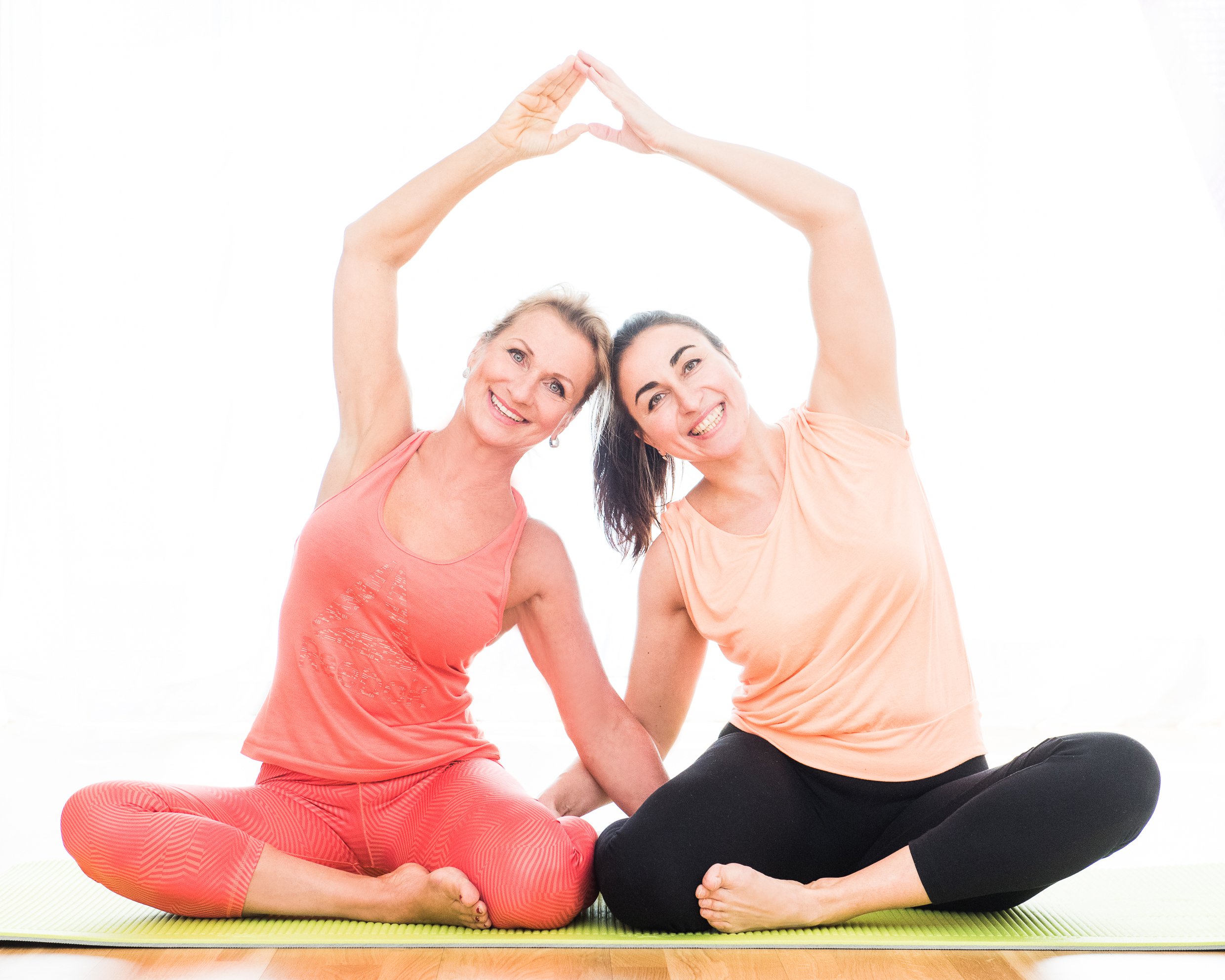 Courses in Vienna
Find out which courses my team and I currently offer in Vienna. In addition to the Pilates units, you will also find numerous other offers in my studio in Walcherstraße.
Courses in Tulln
The studio Tulln is also busy every week. Find out which courses we offer for you!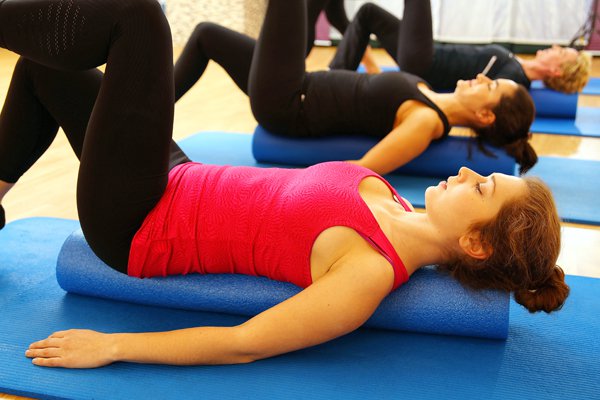 Postnatal Training
Are you looking for a special training to get back into your strength and body feeling? This training might be just right for you!
Training with Pilates equipment
From small equipment to Pilates reformer - with us you can also train with different Pilates equipment.
Newsletter
Stay up to date with our Pilates Rosen Newsletter. We inform you about the latest news around our studio. Register and stay up-to-date!
As individual as you!
With us you will receive training tailored to you. From the child to the 50+ generation, from beginner to top athlete.
Quality wins
Continuing education is a duty for us, so that we can constantly improve the quality of our courses.
You can stay flexible
With your 10 courses-block of Pilates Roses you can attend courses that are interesting for you, as it suits you. You can unsubscribe from a booked course up to 12 hours before start time without any additional costs.
Partner of myClubs
Are you a member of myClubs? Perfect - you now have the opportunity to use the offer in the two studios of Pilates Rosen!
We speak your language!
Deutsch / English / српски / srpski / hrvatski jezik / bosanski jezik / français / magyar nyelv / limba română / русский язык
Medical expertise
The majority of our coaching staff has specialized medical training. Our excellent knowledge of human anatomy helps us to take care of you.
Your wish is our command!
Courses at weekends, lessons for small groups or even entire companies - we make it possible. Of course, you can also book one-to-one private lessons according to your schedule!
The perfect present
Our regular clients get a 10% discount for the next 10 lesson card as a birthday present. You also get 10% off when you bring a friend to Pilates Studio Rosen!
Medical network
A special plus is our good medical network with specialists from various disciplines. We are happy to advise you if you have questions about your health and can refer you to specialists.